Thursday, September 22, 2005
Some of My Relatives Evacuate - Some Don't.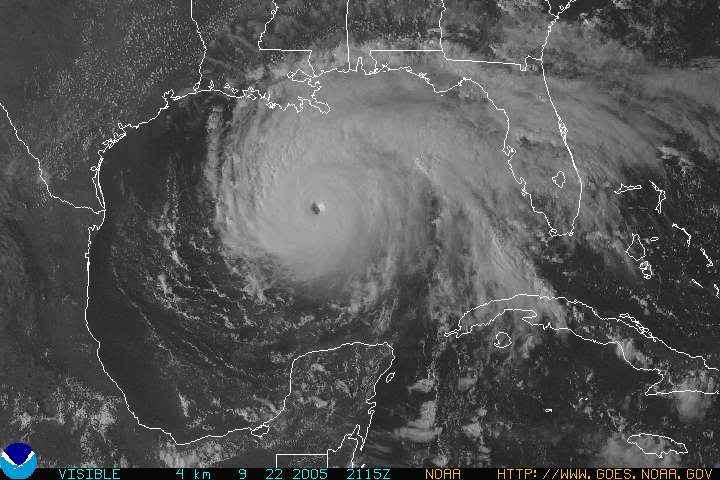 So the big thing for my family today has been ascertaining the well-being of my family members, all of whom are in the direct path of Hurricane Rita.
One aunt, uncle, cousin and grandmother are together and headed to San Antonio. The trip would normally be about four hours. Now, thirteen hours into their evacuation, it would appear that they will make it. Contraflow has been in itiated on I-10 west and, at last check, my uncle was doing about 50mph. The big issue was the shortage of gas. He kept watching his mileage and gas levels and knew that he would be about 5 gallons short of San Antonio at their current pace. We managed to get a text message to him (it's nearly impossible to call on cell phones into the region) that gas tankers were actively refilling major truck stops along I-10 westbound and I-45 northbound. He stopped at one and when I managed to get through on his cell he was sixth in line and there was no danger of gas running out at that station. They will make it to their San Antonio hotel room tonight.
My second uncle is evacuating to the northern part of Houston. He has boarded up his home on the southern edge of the Houston suburbs. He has used the Red Cross disaster list to take with him what he may need for three days. He should be ok.
The last uncle, aunt and two cousins are staying in their south Houston suburb. My EMT nurse aunt has to be at the hospital as a first responder. My uncle has decided to shelter-in-place at their home, which is on relatively high ground (all things considered). They have boarded up their home. They have additionally identified an interior room in which they have placed plywood to board up doors for further protection if the winds get really ridiculous. They are the most at risk - he is keeping his two children, 12 and 15, with him. I'm most worried about them as he is diabetic. He has considered that and apparently is fortunate enough to have an 11,000 watt generator so he can keep his medication refrigerated.
So there you go. I can't wait until this is just over and this storm-stress subsides.
posted by RenaRF at 5:24 PM