Wednesday, November 30, 2005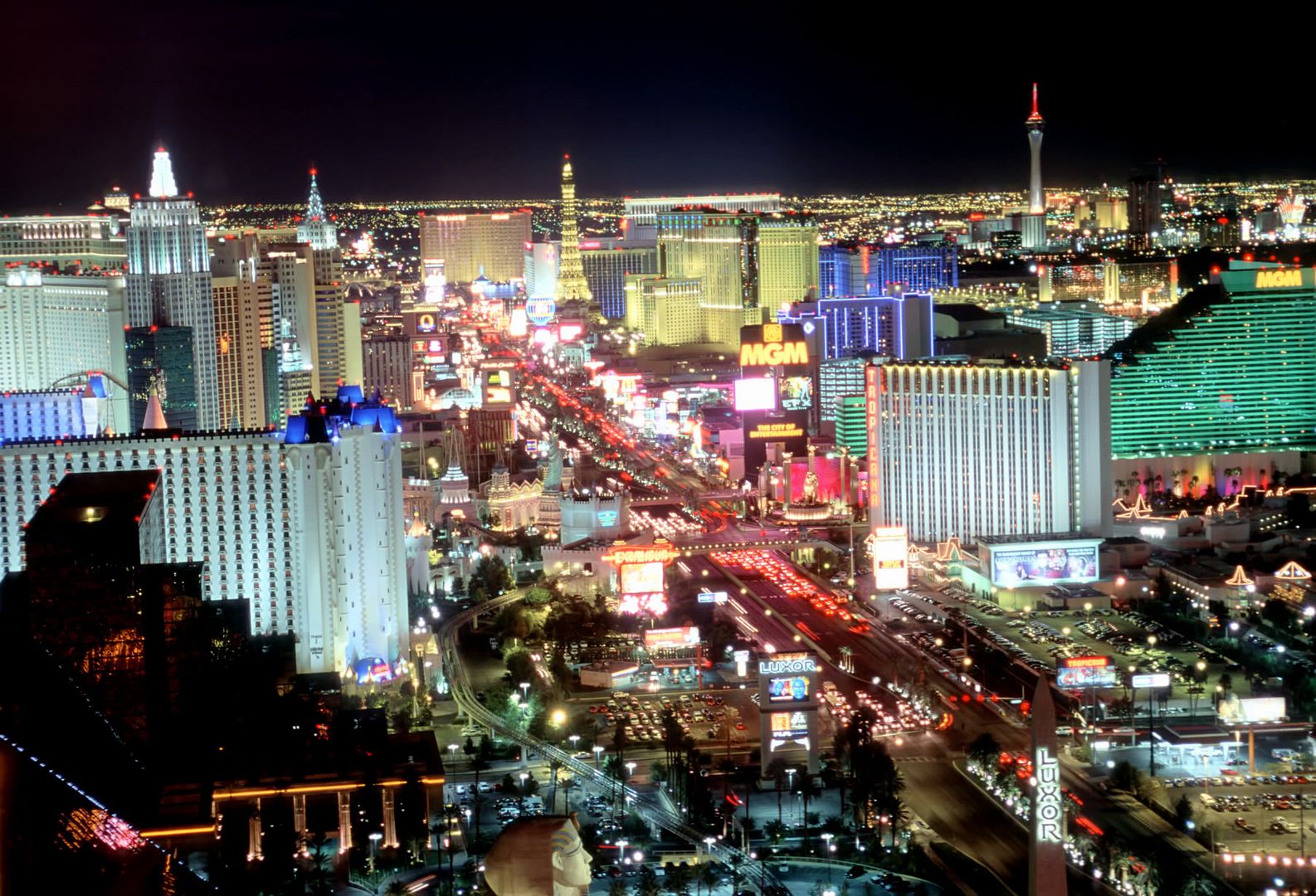 Some people go home for Thanksgiving. Some people stay put and have a quiet dinner or host family for the holiday. My husband and I went to Las Vegas. Just because. This entry is about the trip. I'll detail the particulars and then give you some commentary (of a political nature) on the things I saw while I was there.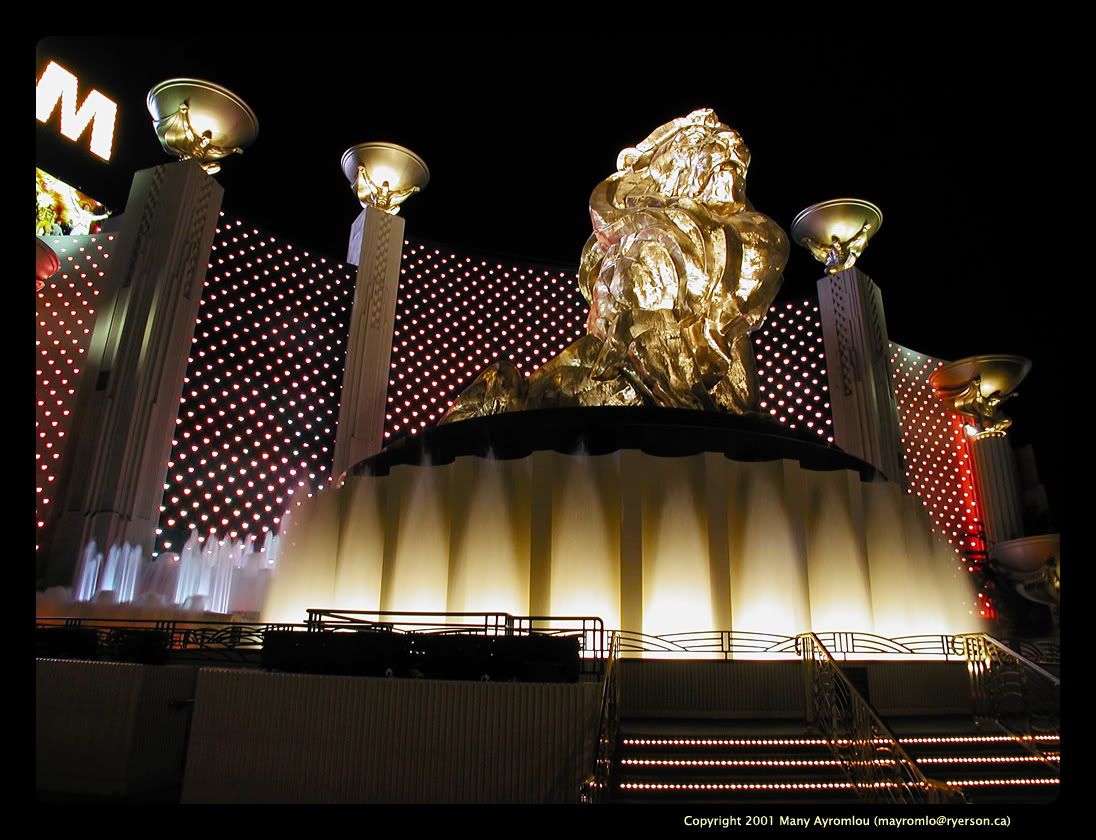 We flew into Vegas on Thanksgiving day. Our plane landed at about 10:45am local time and we caught a taxi to our hotel, the MGM Grand. The MGM was lovely and within our price range - we booked one of the smaller suites there and while it certainly wasn't inexpensive, it didn't break the bank.
We were very early for check-in, but they had a room available and ready for us so we jumped on it. It was very nice - the bathroom was huge (I mean huge - two vanities, a full bathtub, a separate shower, etc.) and all decked out in marble. There was a very large sitting area with a couch and chairs as well as a wet bar and a dining area. The bedroom was separate and was also spacious. Overall, we were very pleased.
We had plans made well in advance which involved dinner reservations each of the two nights and a show each of the two nights. The first night's dinner (Thanksgiving)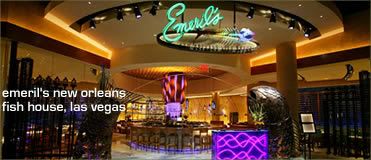 was at Emeril's Fish House in the MGM Grand. It was outstanding. If you're a wine drinker, this is your kind of place with over 1500 bottles from which you can choose. The service was absolutely impeccable and the food was to die for. I highly recommend this as a stop if you're heading to Las Vegas, but be sure you make reservations in advance - you'll need them.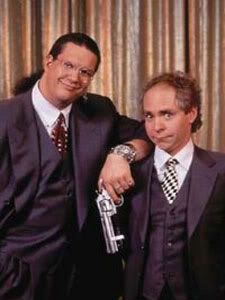 From there we headed to the Rio (slightly off the strip) to see Penn and Teller. The show officially starts at 9pm but we were there at 8:30 and I recommend going early and taking it all in. You'll have an opportunity to go up on the staege and there is a piano player and upright bass player to which you should pay atention - I won't give away any more than that. The show itself was quite excellent. T say that it's obvious that Penn and Teller have a political point of view would be an understatement - their politics make their way into their act in subtle ways. They also peel back the covers on some of the way they do certain tricks and give the audience insight into how things are done and uncover the illusion. At under $100 per ticket it was a great, fast-paced show and also one I highly recommend.
Friday during the day was for walking around. We walked the strip. Of note, we walked around both the Bellagio and the Wynn casinos. The Bellagio is beautiful, but the Wynn made it look like a Motel 6, imo. It's worth a stroll through both just to take in all the finer details and the opulence of the surroundings. There's a reason both of these cost big money (big for the Bellagio and HUGE for the Wynn). We also purchased an all-day monorail pass and rode it from end to end - the MGM, our hotel, was at one end and the Sahara and Stratosphere were the other. NOTE: even though the monorail is convenient and gets you close to other areas you may want to see, you WILL do a lot of walking. Bring comfortable shoes for this or suffer the consequences. We decided to go to the Fremont Street experience. We didn't really know what it was except that it was the older, more original (pre-Rat Pack) part of Vegas that had been covered with an arched ceiling and turned into an attraction. I only found out after we returned that this is best seen at night - they project apparently stunning and realistic images on the overhead of this two-block span that is supposedly remarkable. Regardless, even in daytime you got a feel for the way "old" Vegas was - the size of the casinos, the layout, etc. It was a good use of an hour or so. Note: the tour books will tell you to take the monorail and hop on a bus to get to Fremont Street. Take the monorail and catch a cab - the Las Vegas city bus was totally disgusting.
We relaxed a bit after making it back ot the hotel and then got ready for that evening's entertainment. On the agenda first were dinner reservations at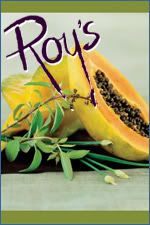 Roy's, a Hawaiian-fusion restaurant of world-wide repute. It was lovely. The service, though, was not as sharp as that at Emeril's and while the food was excellent, Emeril's spoiled us. After that we caught a taxi back to the MGM Grand for our tickets to Ka, Cirque du Soleil's newest permanent show in Las Vegas. Let me state for the record that I have seen every touring Cirqque show - Saltimbanco, Allegria, Quidam, Dralion and Varekai. With the exception of Dralion which was only good, the others were stunningly outstanding. To say that Ka was what I was most looking forward to would be a huge understatement. It was a HUGE disappointment. It was very different than the travelling Cirque shows, focusing less on the spectacular speciality acts and music of the tent shows and more on the story and the mechanics of the staging (which was remarkable - but you could only ooh and aah the stage for so long before it was "so what?"). The tickets were expensive and I looked at my watch at least two times because it was, well, just boring. Save your money and go see Blue Man or stick with Cirque's Mystere. I would have been better entertained watching a movie in the suite. What a bummer.
It was definitely worth it to see Las Vegas. And you have to play to win - one of the meals was outstanding as was one of the shows. The second meal was really good and the second show really stank. But what leapt out at me had little to do with shows and dining and what have you. It's what I wound up referring to as the "WalMart Nation". First, it's important to note that Vegas was packed over the Thanksgiving holiday. The Bell Captain at the MGM said that they have three super-busy times during the year, in order:
New Year's
March Madness
Thanksgiving
I don't enjoy crowds. At all. I don't go to malls because I don't enjoy crowds. I don't go to amusement parks on Labor Day weekend because I don't enjoy crowds. You get the picture. You couldn't stand still in one spot in any casino without getting knocked into - it was simply packed.
As we're walking through one of the shopping concourses in one of the casinos, we were passed by a group of people on scooters. When I say "scooter", I want you to picture the chairs on wheels that you sometimes see disabled people driving through malls and grocery stores. Only these were rental scooters. The people on them were NOT disabled. They were overweight and should have been walking. Before anyone unleashes a ration of shit on me, let me say that I do not dislike overweight people. I was an overweight person for years. And I should have been walking then, too. The thought occurred to me as I watched them that there was some kind of parallel to social issues which challenge us more and more every day in America. The fact that diabetes is the fastest-growing disease in the US is not new information. The fact that it's caused by too much fast food and too little exercise and a generally sedentary and complacent lifestyle (in most cases - again - not trying to beast on diabetics) is also not anything earth-shattering in terms of realization. As they passed me on their scooters and I had the random thought that they should be walking, I wondered in a more in-depth fashion how we are going to pay for all the health issues that our over-consuming society and lifestyle seems to encourage. Health care costs are certainly on the rise and it's not as if it's realistic to expect that every person with a health concern is going to have the means and/or the insurance to have it properly addressed.
So that was one revelation. In an effort to get off of our feet my husband I spent some time on our last, long day (we were homeless, having checked out of the suite at 11am and given that we weren't leaving until our 10:45pm red-eye flight) sitting in various lounges in various casinos watching the human traffic stream by. What struck me as we walked around and then sat was another parallel to what I think is a societal issue engrained in virtually every aspects of our lives as Americans. That parallel was the message to CONSUME. To buy this - to bet that - to spend this - to get that. Every single corner you turned in Las Vegas was about money and about spending it. If you go to Las Vegas and don't feel like you spent too much (I know I feel that way, and I gambled the sum total of $5.50 and lost every cent), you haven't really been to Las Vegas. I'm sure there were many, many people there who could not afford to be there. But the lure of the money and the lights and the messages all around telling you to SPEND are just too much. It's just what you do in Las Vegas and, I think to a larger extent, in our every-day American lives. Our economy depends on it. Yet we can't keep consuming and spending and charging without our metaphorical chickens coming home to roost. Look at the rising proportion of consumer debt and consider that our savings rate, as a nation, is flat and trending towards negative.
Don't get me wrong - we enjoyed our trip because it was something that has to be seen in all its beauty as well as its ugliness. But it was WalMart Nation - a phenomenon which says, to me, that a very few people make a very obscene sum of money while the vast majority of "the rest of us" get poorer, unhealthier, and accumulate mounts of crap we don't need.
My version of an odd travelogue - for what it's worth.
You've Come This Far - So Read more & Comment!
I'm still alive! I was travelling over the holidays - Las Vegas - I'll have an extended post on the trip and my political impressions as a result of the trip later tonight (I promise).
I just signed up to be a recurring contributor through
Democracy Bonds
. The mid-term elections loom large and the financial ramping-up needs to occur NOW in earnest. Give it a look-see and strongly consider setting up a monthly donation. Democrats are contributing as little as $5.00 per month on a recurring basis to keep the finances flowing in a predictable fashion.
More tonight!
You've Come This Far - So Read more & Comment!
Tuesday, November 22, 2005
Ok. I realize that there aren't very many progressive and/or Democrat Lindsey Graham fans out there. For the uninitiated, Lindsey Graham is the Republican senator from South Carolina. More notoriously of late, he was a member of the moderate "Gang of 14" that averted the Nuclear Option. My parents live in South Carolina and while they are definitively NOT Republicans and have NOT been fans of Graham's in the past, their opinion of him has softened in the past months as he has been taking a fair amount of wingnut heat for his moderate actions.
I saw him interviewed on Hardball tonight - I only caught a couple of minutes of it, and the subject was torture and the treatment of detainees. He gave the most cogent, thoughtful opinion on the subject. I have to paraphrase because the transcript is not available yet, so although I am block quoting, the words are only from memory:
Torture and its use doesn't say anything about them [the terrorists - it says something about us. We don't have to become them to defeat them.
He came out strongly and unequivocably against torture and didn't once invoke (although it's a reasonable argument) the argument that if WE torture, our soldiers will be tortured... He made his argument on purely moral grounds and on the basis of what torture says about US if we commit it. I give him much respect for that, despite the fact that I may not agree with him on other things.
You've Come This Far - So Read more & Comment!
Monday, November 21, 2005
I have been remiss in my posting - my apologies. This past weekend was so exhausting that this is literally the first opportunity I have had to post anything of substance - it's a good one. All of the information provided comes from diarists at Daily Kos with perhaps a bit of my commentary - but the diarists deserve and will get all the credit.
Unless you live under a rock, you are familiar with Pennsylvania Congressman John Murtha's call for a six-month plan to draw down troops in Iraq. Murtha, a centrist Democrat,a hawk, a veteran, a man who is widely known to have high-level contacts at the Pentagon and to regularly converse with those contacts, and a combat-decorated marine made his comments last week. To say the very least, his comments were and are problematic for the Bush Administration. His withdrawal of support is very, very visible and although no one is backing an "immediate pullout" (by-the-by, he didn't suggest an immediate pullout - amazing how quickly a message can become skewed), his comments have sparked a shitstorm in Washington on the already incendiary subject of the Iraq war, how we got there, and the mistakes that have been made. Repeatedly.
Again, unless you have been under a rock, you have also likely seen Ohio Congresswoman Jean Schmidt's narrative of a letter she received, read on the floor of the House:
A few minutes ago I received a call from Colonel Danny Bubp, Ohio Representative from the 88th district in the House of Representatives. He asked me to send Congress a message: Stay the course. He also asked me to send Congressman Murtha a message, that cowards cut and run, Marines never do.
Never mind how numbingly offensive these statements were, particularly coming from her... Never mind that John Murtha would be the last person anyone who is sane would accuse of being a coward... Never mind that Jean Schmidt barely won her seat in her heavily Republican district, having been challenged by Paul Hackett... Never mind all of that. mbw, a diariest at Daily Kos, wrote this diary entitled Who is Col. Danny Bubp?. Good question. Read on and find out.
First, Danny Bubp is an Ohio State representative, not coincidentally from within a district contained within Jean Schmidt's Congressional district. From the diary:
Danny Bubp, a West Union attorney facing retired educator Cy Richardson for the Ohio House of Representatives seat here, believes that's why he'll win.

Bubp, who grew up in Sardinia, calls the 88th district a "good Christian community" that's against abortion and same-sex marriage and protective of its right to bear arms.

"That's the kind of district I want to serve in," said Bubp, 50.
There's a picture circulating the internet, also in the diary, of Bubp standing with none other than Jean Schmidt receiving a "Ten Commandments Leadership Award" for his pro-bono work fighting the removal of the Ten Commandments from public grounds.
The diary also gives Col. Bubp's military record:
Military Service :

1978 - Commissioned as Second Lieutenant in the United States Marine Corps.



1978-Present - Continues to serve in United States Marine Corps Reserve as a Colonel of Marines.

1997-Present - Serves on the staff at the National Defense University, Washington, D.C. as Team Leader for the Reserve Component National Security Course.

2003 - Graduate of Naval War College, Newport, Rhode Island.

2003 - Served on the J-3 Staff at United States Central Command, Tampa, Florida for General Tommy Franks in support of Operation Iraqi Freedom.
So there you have it. Hardly someone with the credentials to call a decorated war hero and combat veteran a "coward".
So that brings me to the call-to-action. Daily Kos diarist BostonJoe has a recommended diary up entitled Operation Yellow Feather. Go read the diary - but I'll net it out for you in a nutshell. BostonJoe has provided links to four PDF files, as follows:
What BostonJoe wants you to do is choose one f these and both fax (if possible) and mail one to both Jean Schmidt and Danny Bubp. Attach a personal note. I chose the second one (simple is best, I think) and wrote a cover letter and faxed it to each of their offices. The signed original will be in the mail tomorrow. The mail and fax information for each is as follows:
Rep. Jean Schmidt
8044 Montgomery Rd. Suite 540
Cincinnati, OH 45236
Fax: (513) 791-1696



Rep. Danny Bubp
77 S. High St
11th Floor
Columbus, OH 43215-6111
Fax: (614) 644-9494
Many thanks once again to the excellent and aware diariests at Daily Kos, and especially to mbw and BostonJoe.
You've Come This Far - So Read more & Comment!
Thursday, November 17, 2005
My last post was generally about the ratcheting-up of defensive rhetoric by the President in two recently-delivered speeches (on Veteran's Day and on a stopover in Alaska). Vice President Dick Cheney's speech last night, then, wasn't shocking given the new "strategy" to defend the war in Iraq. The "strategy" seems to be:
Deny and decry the allegation of misleading America into war.
Claim that a Congressional investigation cleared the Administration of manipulating intelligence - be sure not to mention that the investigation itself was about whether or not the Administration pressured intelligence analysts and agents to deliver specific content - the current allegations are about whether that intelligence was misused
Attack specifically the Democrats who voted for the Iraq war authorization
Now that that recap is out of the way, I caught something a bit curious in Cheney's remarks at the Frontiers of Freedom Institute 2005 Ronald Reagan Gala last night. Read on.
First, if you're interested, the full text of the speech can be found here. Here's the comment that caught my eye:
But in the last several weeks we have seen a wild departure from that tradition [of truthfulness and good faith]. And the suggestion that's been made by some U.S. senators that the President of the United States or any member of this administration purposely misled the American people on pre-war intelligence is one of the most dishonest and reprehensible charges ever aired in this city.
My emphasis added. Now - a little over a week ago I commented in this diary on Daily Kos. My comment was this:
Well, in the downstream of that exchange (and it was WAY heated - CNN and MSNBC covered it extensively) questions were repeatedly asked and not answered as to whether or not the Vice President's office is a part of the Administration.

Is there any precedent for this?
I was referencing a White House press briefing (the subject of the diary). The response to that comment came from Federalist X and was, in part, as follows:
the VP is actually NOT a member of the executive office. look at the constitution. he's an officer of the senate. his constitutional power, to preside over the senate, is found ONLY in the article I (i.e., the legislature).

presidents have moved around this by granting officer commissions to the VPs staff, eg. libby was an officer of the executive branch AND the VP's office. but the VP's office, constitutionally at least, is a part of the LEGISLATURE.
Do you see where I'm going with this? Cheney denies that anyone in the Administration misled the American people. Cheney, Constitutionally speaking, is not a member of the Administration.
Bush commented on Cheney's speech in this article in The Washington Post:
"I agree with the vice president," Bush said Thursday in South Korea when asked about Cheney's remarks. "I think people ought to be allowed to ask questions. It is irresponsible to say that I deliberately misled the American people.

"What bothers me is when people are irresponsibly using their positions and playing politics," Bush added. "That's exactly what is taking place in America."
It's entirely possible that, on a technicality, the President is telling the truth and the Vice President is telling the truth. The fact that it could have been the Vice President misleading America gives the Administration cover.
I suppose it depends on what the meaning of the word "IS" is, though.
You've Come This Far - So Read more & Comment!
Tuesday, November 15, 2005
Well. It appears that the President, who decries the idea that he follows the polls, is
dreaming
about low poll numbers. How else do you explain the fact that he has given two very defensive speeches in five days?
The first speech was given on Veteran's Day in Tobyhanna, Pennsylvania. Bush said:
While it's perfectly legitimate to criticize my decision or the conduct of the war, it is deeply irresponsible to rewrite the history of how that war began. (Applause.) Some Democrats and anti-war critics are now claiming we manipulated the intelligence and misled the American people about why we went to war. These critics are fully aware that a bipartisan Senate investigation found no evidence of political pressure to change the intelligence community's judgments related to Iraq's weapons programs.
Just to be clear, the bipartisan investigation he references was as to whether or not intelligence analysts and agencies were pressured to deliver a certain type of intelligence. That is vastly different than an investigation into the use of that intelligence by the White House.
Remarkably, the speech went on to reference Bush's "opponent", John Kerry, without specifically mentioning him by name:
They also know that intelligence agencies from around the world agreed with our assessment of Saddam Hussein. They know the United Nations passed more than a dozen resolutions citing his development and possession of weapons of mass destruction. And many of these critics supported my opponent during the last election, who explained his position to support the resolution in the Congress this way: "When I vote to give the President of the United States the authority to use force, if necessary, to disarm Saddam Hussein, it is because I believe that a deadly arsenal of weapons of mass destruction in his hands is a threat, and a grave threat, to our security." That's why more than a hundred Democrats in the House and the Senate -- who had access to the same intelligence -- voted to support removing Saddam Hussein from power.
So pot, I, the kettle, accuse you of being black. The argument seems to be "Well the intelligence was wrong, but YOU thought it was right just like I did. I shouldn't be blamed." Give me a break.
As John King said on CNN, (paraphrased) you're not in a good position when you're still debating your opponent nearly a year after the election was concluded. I'll say also that not very much honoring was going on from that podium on Veteran's Day. It was a crass attempt to boost sagging support for the war in Iraq and one that was delivered in the most inappropriate context. I'm not alone in thinking it was inapprpriate. This editorial from OregonLive.com sums it up:
As a disabled Vietnam War veteran, I took exception to President Bush's Tobyhanna, Pa., Veterans Day speech ("Bush defends war, faults critics," Nov. 12).

Veterans Day is a day for recognizing those who have served and those who are serving the United States of America. It is not a day for a stump speech that further divides our country, or a day about salvaging political capital.

During the day, I reflected on my father, who served as a Marine in Nicaragua before World War II; my half-brother, who served in the Korean War, and another brother, who served in Italy during the Vietnam era.

We were among the lucky ones -- we returned home and started families and careers. Many of the sailors and soldiers I served with when I was in the Navy did not return. I weep for those who gave their lives in their service to our country.

President Bush needs to be reminded that he did not stand side by side with his fellow soldiers when he had the opportunity more than three decades ago [while serving in the Texas Air National Guard].

He remains a no-show as he sends our troops to a war we cannot win, with him "standing behind" our troops in more ways than one.
Now from his speech in Alaska on Sunday at a stopover en route to Asia:
But we've got a bigger task than that. One of the most dangerous things that can happen to the future of our nation is that these kind of terrorist organizations hook up with nations that develop weapons of mass destruction. One of the worst things that could possibly happen to freedom-loving people, whether it be the United States or our friends or allies, is to allow nations that have got a dark history and an ugly past to develop weapons of mass destruction like nuclear weapons or chemical weapons, or biological weapons which could, for example, be delivered by long-range missile, to become a part of the terrorist network. And there are such nations in the world.
Oh really? "One of the most important"? Why, then, did the 9/11 Commission only yesterday issue a report characterizing the US' efforts to thwart nuclear weapons proliferation as "minimal" at best and "insufficient" at worst? From the Commission:
"The most striking thing to us is that the size of the problem still totally dwarfs the policy response ."
Thomas Kean - Chairman of the 9/11 Public Discourse Project
Well I feel safer. There were other interesting snippets in this article from the BBC:
"Preventing terrorists from gaining access to weapons of national security must be elevated above all other problems of national security," the group said.

--snip--

The government "should work with its allies to develop mutually acceptable standards for terrorist detention", it said.

Lee Hamilton - who was co-chairman of the disbanded commission - added that "detainee abuse in Abu Ghraib, Guantanamo and elsewhere undermines America's reputation as a moral leader".
Gee - ya think? Note to self: Torture isn't a good way to a) receive reliable information; or b) win hearts and minds among allies OR enemies.
The lead story on MSNBC and CNN's 7pm and 8pm news broadcasts last night. was the new "all-time low" approval ratings for the President - 37%. And although the Democratic version a proposal in the Senate today was defeated, Republicans are distancing themselves from this unpopular President and his unpopular war. From CNN Online:
On the question of a timetable for troop withdrawal, senators rejected the Democrats' measure by 58-40. Democratic leaders had advanced the timetable measure in the wake of declining public support for a conflict that has claimed more than 2,000 U.S. lives and cost more than $200 billion.

Republicans countered with their own non-binding alternative. It urged that 2006 "should be a period of significant transition to full Iraqi sovereignty," with Iraqi forces taking the lead in providing security to create the conditions for the phased redeployment of United States forces.

On a 79-19 vote, the Senate approved that GOP-sponsored proposal, which did not call for the president to put forth a withdrawal timetable unlike the Democratic proposal.

"They want an exit strategy, a cut-and-run exit strategy. What we are for is a successful strategy," said Senate Majority Leader Bill Frist, R-Tennessee.

Senate Democratic leader Harry Reid, D-Nevada, said: "We want to change the course. We can't stay the course."

Tuesday's fast-paced developments underscored the political significance of the war as the U.S. death toll climbs, public support plummets, the insurgency continues and the price tag soars with no end in sight.

The Senate added the GOP Iraq policy to the Defense spending bill for fiscal year 2006, which was approved Tuesday afternoon 98-0.
While it falls short of accountability of the type I would like to see, the Republican statement on a "period of transition" is by far better than the cheerleading we have seen in the past. Republican Senators are leaving themselves substantial room for further distancing in the run-up to the 2006 mid-term elections.
Any bets on when the President hits the 20's? Sooner would be better than later - it may save some lives.
You've Come This Far - So Read more & Comment!
Monday, November 14, 2005
So I do my best to read comments that people are kind enough to leave on my blog. I also like to check out the blogs of my commenters... I had a gentleman who goes by
Christian Prophet
leave a comment on my post about
Pat Robertson's latest verbal gaffe
.
Christian Prophet
left a not uncalled-for comment that Pat Robertson should not be the way I judge all Christians... I agree. So I went to
Prophet's blog
and left a comment
here
. I saw that another person -
Jim
- had left a comment as well. So I went to his blog,
My Boring Best
, and checked it out. Short story long, I came across this picture which I thought was a screaming hoot: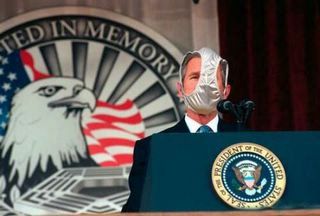 Jim gives credit to Brandy for the picture.
I was so tickled by the picture that I posted it in the Open Thread over the weekend at Daily Kos. Three of the comments were priceless:
(Runners-up)

See? It's not torture.

"Since I no longer have clothes, I'll hide in my panty fort."

(Winner)

Son, is that a panty on your head?
That last is a line from the hysterical and classic Raising Arizona. I almost choked on my own tongue when I read it.
You've Come This Far - So Read more & Comment!
Sunday, November 13, 2005
While the title of this post refers specifically to the Arctic National Wildlife Reserve (ANWR), the post itself is dealing more broadly with the issue of the President's approval ratings and the effect that is having on his ability to push through certain key policies that he spelled out in his "political capital" comment after the January '05 inauguration.
Last week was a big week for Democrats in states that had off-year elections. The biggest, to me, was the election of Tim Kaine, a Democrat, as Governor of Virginia. Kaine ran against Republican challenger Jerry Kilgore in what became a pretty nasty and expensive campaign. Ultimately, it's my opinion that Kaine won on the strength of the wildly popular Mark Warner's record (outgoing Democratic Governor). Warner, a moderate Democratic Governor in a state that went for George W. Bush in 2004 by 8 percentage points is widely rumored to be eyeing a Presidential run in 2008. I can say that Kaine's election win was, essentially, a big endorsement of Warner as a possible national candidate.
However, there is no doubt that if the President's numbers had been better that his 11th hour appearance with Kilgore would have represented a boost rather than an albatross. As is stands, Kaine won the state by 6 percentage points and gained a Democratic majority in what had been predominantly Republican Northern Virginia terroritory: Loudon County.
In my humble opinion, Kaine's victory was due every bit as much to the popularity of Warner as to the unpopularity of Bush. Kilgore is a Bush-mold Republican - by this I mean that he largely pandered to the far right of the Republican party and, in the end, he wasn't able to mobilize enough of his base to eke out a victory. That certainly speaks to the reputation and poll numbers of the President. It also served as a signal to those in the Republican party that the way they won elections the last time they ran will not necessarily work, especially for those facing re-election in 2006. I will specifically be watching the tone and statements of Republican Senator George Allen Jr., VA, as my own personal litmus test of how dramatically Republicans in Congress are pulling away from the President, attempting to put a mental distance between themselves and a President who is increasingly viewed as unpopular as well as untrustworthy. Allen has held fast to the far-right agenda in the past. A visible separation on his part will send a clear signal to other vulnerable Republicans in Congress that distance is a necessary component of re-election. Allen is especially important, in my opinion, because he is eyeing a Presidental run in 2008... If he loses re-election in 2006 his Presidential plans will be seriously endangered. 2006 is a must-win for him. How he accomplishes that, and especially what tone he sets vis-a-vis the President will likely be indicative of how the remainder of the Republican party in Congress will behave.
But I could be wrong.
There are signs, and recent ones, that the President's support within his own party is crumbling. One of the things that I fought hard for back in the Spring was to keep oil drilling out of the ANWR. Myself and a host of other Democrats and progressives spent a great deal of our time calling and writing (and writing again and calling some more) Republicans in Congress to reject ANWR drilling. We didn't win that initial effort, unfortunately. But a ray of hope shone down this past week. From an article on MichiganNews.com:
Both the U.S. House and Senate budget bills included a provision that would allow for oil drilling in a small fraction of the Arctic National Wildlife Refuge. The Senate passed its budget bill last week, but leaders in the House dropped the ANWR provision late November 9 after a small group of moderate Republicans threatened to withhold support for the budget if ANWR were included. Although the House repeatedly has voted to allow drilling in ANWR, since most Democrats were expected to vote against the budget, the moderate House members had exceptional leverage in this instance.

One of the moderates, Rep. Charlie Bass (R-NH), wrote a letter opposing ANWR drilling that was signed by at least 24 of his Republican colleagues and delivered to House Rules Committee Chairman David Drier early this week. Rep. Bass' objection to drilling is largely philosophical: "Including the drilling provision in the Deficit Reduction Act would undermine the protection of all public spaces by valuing the worth of the potential resources contained within these lands over their conservation value... Rather then reversing decades of protection for this publicly held land, focusing greater attention on renewable energy sources, alternate fuels, and more efficient systems and appliances would yield more net energy savings."
Opportunities for moderate Republicans to assert their influence are greatly increased as the President's numbers remain low.
I am not a hater of Republicans. My opinion of US politics is pretty simple. About 20% of Republicans are far-right religious conservatives. Another 20% of Democrats a on the radical left. The remaining 60% are really centrists - and centrists who bleed over the "line" depending on the issue. Good legislation, in my opinion, represents that centrist majority regardless of party. While my opinion on a particular issue may not be the prevailing and ultimate legislation that emerges, it should be represented in that I don't lose so dramatically that I feel unrepresented. Make sense?
The lower the President's numbers go, the more we move back to the center - back where we should be.
You've Come This Far - So Read more & Comment!
Saturday, November 12, 2005
I finally sat down a while ago and analyzed my blog's visitor statistics... Although I don't have a huge comment history, I can see that I have a solid (and appreciated) cadre of return users. Interesting to me as well is the fact that I have people from all across the United States, Canada and the United Kingdom visiting my blog. I welcome you whole-heartedly and, if you feel like it, welcome comments from international bloggers as well - I'm always curious as to a non-US resident's view of the topics I choose to cover, which focus exclusively on American politics.
A comment on commenting:
ALL points of view are welcome. If you don't agree with me (and many don't), feel free to tell me so. I ask only that you do what I would do if I visited your blog - keep it respectful.
Try to stay on-topic. When I first started the blog I realized I had to enable the anti-spam feature to prevent, well, spam comments. I still, however, am getting comments that really have nothing to do with the post to which the comment is linked. If you have some burning desire to raise an issue that doesn't refer to one of my posts, go to my profile and send me an email. I'll try to respond as time permits.
I think that's all I have for now. And again, welcome, and THANK YOU for visiting!
You've Come This Far - So Read more & Comment!
Read and consider. Bolded items are my emphasis added.
Seeking neither approbation from my employers, nor new sponsors, nor acclaim from the critics of radio and television, I cannot well be disappointed. Believing that potentially the commercial system of broadcasting as practiced in this country is the best and freest yet devised, I have decided to express my concern about what I believe to be happening to radio and television. These instruments have been good to me beyond my due. There exists in mind no reasonable grounds for personal complaint. I have no feud, either with my employers, any sponsors, or with the professional critics of radio and television. But I am seized with an abiding fear regarding what these two instruments are doing to our society, our culture and our heritage.
Our history will be what we make it. And if there are any historians about fifty or a hundred years from now, and there should be preserved the kinescopes for one week of all three networks, they will there find recorded in black and white, or color, evidence of decadence, escapism and insulation from the realities of the world in which we live. I invite your attention to the television schedules of all networks between the hours of 8 and 11 p.m., Eastern Time. Here you will find only fleeting and spasmodic reference to the fact that this nation is in mortal danger. There are, it is true, occasional informative programs presented in that intellectual ghetto on Sunday afternoons. But during the daily peak viewing periods, television in the main insulates us from the realities of the world in which we live. If this state of affairs continues, we may alter an advertising slogan to read: LOOK NOW, PAY LATER.

For surely we shall pay for using this most powerful instrument of communication to insulate the citizenry from the hard and demanding realities which must be faced if we are to survive. I mean the word survive literally. If there were to be a competition in indifference, or perhaps in insulation from reality, then Nero and his fiddle, Chamberlain and his umbrella, could not find a place on an early afternoon sustaining show. If Hollywood were to run out of Indians, the program schedules would be mangled beyond all recognition. Then some courageous soul with a small budget might be able to do a documentary telling what, in fact, we have done--and are still doing--to the Indians in this country. But that would be unpleasant. And we must at all costs shield the sensitive citizens from anything that is unpleasant.

I am entirely persuaded that the American public is more reasonable, restrained and more mature than most of our industry's program planners believe. Their fear of controversy is not warranted by the evidence. I have reason to know, as do many of you, that when the evidence on a controversial subject is fairly and calmly presented, the public recognizes it for what it is--an effort to illuminate rather than to agitate.

(snip)

One of the basic troubles with radio and television news is that both instruments have grown up as an incompatible combination of show business, advertising and news. Each of the three is a rather bizarre and demanding profession. And when you get all three under one roof, the dust never settles. The top management of the networks with a few notable exceptions, has been trained in advertising, research, sales or show business. But by the nature of the coporate structure, they also make the final and crucial decisions having to do with news and public affairs. Frequently they have neither the time nor the competence to do this. It is not easy for the same small group of men to decide whether to buy a new station for millions of dollars, build a new building, alter the rate card, buy a new Western, sell a soap opera, decide what defensive line to take in connection with the latest Congressional inquiry, how much money to spend on promoting a new program, what additions or deletions should be made in the existing covey or clutch of vice-presidents, and at the same time-- frequently on the same long day--to give mature, thoughtful consideration to the manifold problems that confront those who are charged with the responsibility for news and public affairs.

Sometimes there is a clash between the public interest and the corporate interest. A telephone call or a letter from the proper quarter in Washington is treated rather more seriously than a communication from an irate but not politically potent viewer. It is tempting enough to give away a little air time for frequently irresponsible and unwarranted utterances in an effort to temper the wind of criticism.

(snip)

I am frightened by the imbalance, the constant striving to reach the largest possible audience for everything; by the absence of a sustained study of the state of the nation. Heywood Broun once said, "No body politic is healthy until it begins to itch." I would like television to produce some itching pills rather than this endless outpouring of tranquilizers. It can be done. Maybe it won't be, but it could. Let us not shoot the wrong piano player. Do not be deluded into believing that the titular heads of the networks control what appears on their networks. They all have better taste. All are responsible to stockholders, and in my experience all are honorable men. But they must schedule what they can sell in the public market.

(snip)

To those who say people wouldn't look; they wouldn't be interested; they're too complacent, indifferent and insulated, I can only reply: There is, in one reporter's opinion, considerable evidence against that contention. But even if they are right, what have they got to lose? Because if they are right, and this instrument is good for nothing but to entertain, amuse and insulate, then the tube is flickering now and we will soon see that the whole struggle is lost.

This instrument can teach, it can illuminate; yes, and it can even inspire. But it can do so only to the extent that humans are determined to use it to those ends. Otherwise it is merely wires and lights in a box. There is a great and perhaps decisive battle to be fought against ignorance, intolerance and indifference. This weapon of television could be useful.

Stonewall Jackson, who knew something about the use of weapons, is reported to have said, "When war comes, you must draw the sword and throw away the scabbard." The trouble with television is that it is rusting in the scabbard during a battle for survival.

--Edward R. Murrow - October 15, 1958, in a speech to the Radio-Television News Directors Association Convention
The full text of the speech can be found here and it's well worth reading.
A few of the terms and references date this 47-year old speech - but not many. The language, the intent, and the concern could be picked up and deposited in whole to today's mainstream media. Our problem is that we don't have an Edward R. Murrow to speak them.
If you haven't seen the film version of Good Night and Good Luck, it's well worth it. I'm 38. Murrow was way before my time. But I am fortunate enough to have had articulate and intelligent parents and teachers who educated me on the importance of reviewing history and abosorbing its meaning... As my husband and I left the theater today, I wondered at how many people, today, don't know how much courage it took for Murrow, Friendly and their crew to do what they did in taking on Joe McCarthy... People lost their reputations to McCarthy. They lost their livelihoods. Some, in despair, lost their lives. It was a serious thing to take this person on - it cost the network and everyone associated with Murrow's work, both monetarily and otherwise.
But they did it anyway. On the conviction of Murrow's conscience and on the back of his reputation, they did it.
In Memoriam: Edward R. Murrow (April 25, 1908 - April 27, 1965).
In Search Of: His Replacement. This is what we should demand of our media.
You've Come This Far - So Read more & Comment!
Friday, November 11, 2005
Expanded post on the subject at Daily Kos
The Quintessential Pat Robertson
"Feminism encourages women to leave their husbands, kill their children, practice witchcraft, destroy capitalism and become lesbians."

Excellent. Makes me glad that I bought this magnetic bumper sticker, currently on my car: 'Sorry I wasn't in church on Sunday. I was busy practicing witchcraft and becoming a lesbian'.

"If I could just get a nuclear device inside Foggy Bottom, I think that's the answer." [In reference to the US State Department in Washington, DC]

How does Pat Robertson get away with threatening to nuke the State Department in a post 9/11 climate? Could this, finally, be the 'mushroom cloud' about which Condi Rice opined??

"Just like what Nazi Germany did to the Jews, so liberal America is now doing to the evangelical Christians. It's no different. It is the same thing. It is happening all over again. It is the Democratic Congress, the liberal-based media and the homosexuals who want to destroy the Christians. Wholesale abuse and discrimination and the worst bigotry directed toward any group in America today. More terrible than anything suffered by any minority in history."

Ok - so... evangelical Christians are now like the Jews... And all other Christians (non-evangelical) and everyone else of a different faith or no faith at all are like the Nazis... Apparently, then, some hybrid of Andrew Sullivan and Wolf Blitzer will play the role of Hitler...
"New Orleans asked for this tragedy [Hurricane Katrina] by advertising itself as a destination for jazz music. As every Christian knows, jazz music is sinful and lures people into eternal damnation."

Hm. All right then - so Biloxi, which advertises itself as a destination for gambling was hit because jazz is a bigger sin or...?

"In order to make clear His anger is directed at [Ellen Degeneres], God will create an earthquake whose epicenter is directly below the stage where Ms. Degenerate is hosting her show at that moment. The guests, crew, and audience at such an event will likely perish, but since many of those people are likely sexual deviants and the rest choose to associate themselves with homosexuals, they are hardly innocents."


1.. 2.. 3.. 4.. who is it that we adore? 5.. 6.. 7.. 8.. only those who deviate!

"Now, the Supreme Court has declared a constitutional right to consensual sodomy and, by the language in its decision, has opened the door to homosexual marriages, bigamy, legalized prostitution, and even incest. (snip) Would you join with me and many others in crying out to our Lord to change the Court? If we fast and pray and earnestly seek God's face, then He will hear our prayer and give us relief. One justice is 83 years old, another has cancer, and another has a heart condition. Would it not be possible for God to put it in the minds of these three judges that the time has come to retire?"

Too bad one of the not-sick ones decided to pack it in first.

"Presbyterians are the spirit of the Antichrist."

What about Catholics? Unitarians?

"There is no such thing as separation of church and state in the Constitution. It is a lie of the Left and we are not going to take it anymore."

You got that right - there IS no such thing as a separation of church and state... any longer.

"You know, I don't know about this doctrine of assassination, but if [President Hugo Chavez of Venezuela] thinks we're trying to assassinate him, I think that we really ought to go ahead and do it. It's a whole lot cheaper than starting a war. And I don't think any oil shipments will stop... We have the ability to take him out, and I think the time has come that we exercise that ability. We don't need another $200 billion war to get rid of one, you know, strong-arm dictator. It's a whole lot easier to have some of the covert operatives do the job and then get it over with."

Well... As long as oil shipments don't stop... Then all right.

"You say you're supposed to be nice to the Episcopalians and the Presbyterians and the Methodists and this, that, and the other thing. Nonsense, I don't have to be nice to the spirit of the Antichrist."

BUT WHAT ABOUT THE CATHOLICS AND UNITARIANS??

"I'd like to say to the good citizens of Dover: if there is a disaster in your area, don't turn to God, you just rejected Him from your city... And don't wonder why He hasn't helped you when problems begin, if they begin. I'm not saying they will, but if they do, just remember, you just voted God out of your city. And if that's the case, don't ask for His help because he might not be there." [responding to the overthrow of the entire school board, which had supported the teaching of intelligent design]

He's just sayin'.
All quotes but the last come from here. The last quote is a news item of today and can be found here.

What a douchebag this guy is. I don't know whether I want him to just shut up or talk a lot more and a lot louder so everyone will see what a douchebag he is.
You've Come This Far - So Read more & Comment!
Thursday, November 10, 2005
First - do you own a blog? If so, have you heard of
Technorati
? You can go there and type in your blog's URL and see who is linking to you. I check it about once a week - when I remember - and I'm always pretty thrilled to see new links added to my blog. It inspires me to continue to post. :-)
Given that, I discovered that another blog on my blogroll, It Doesn't Have 2 Rain All The Time, has featured me as its "Blog of the Month". Cool! Stop on by and check out the blog. Reciprocity is good.
If you've missed this, go check it out. Daily Kos and a host of diarists have been all over the issue of white phosphorous being used by US troops as a chemical wespon in Iraq. It's appalling. The posts that are most informative are as follows:
That ought to be enough to spark both your awareness and your outrage.
You've Come This Far - So Read more & Comment!
Wednesday, November 09, 2005
No really. Molesting children, while abhorrent and generally frowned-upon is ok as long as the molestation:
Accomplishes something; or
MAY accomplish something.
Read on.
Yes, that was an attention-getting introduction to my diary. But it occurred to me last night as I was watching all of the news coverage on the subject of "to torture or not to torture". What caught my attention was this exchange between CNN's Tom Foreman and Retired US Army General James "Spider" Marks:
TOM FOREMAN (voice-over): If you could save the life of a soldier, rescue the hostage children; stop the next terrorist bomb by torturing a prisoner for information, would you do it?

JAMES "SPIDER" MARKS, MAJOR GENERAL, U.S. ARMY (RET.): I'd stick a knife in somebody's thigh in a heartbeat.

FOREMAN (on camera): Retired General "Spider" Marks, a CNN consultant, worked for U.S. Army Intelligence, teaching interrogation

MARKS: The kinds of enemies we're fighting have no sense of right or wrong. They will go to any depths to achieve their ends.


FOREMAN: Do we have to go with them?

MARKS: We don't need to go with them. We need to preclude them from going there. And that might include some use of torture in order to prevent it.

FOREMAN (voice-over): Polls have shown that more than 60 percent of Americans think torture can sometimes be justified. But here is the catch. Experts, including General Marks, are convinced with the vast majority of prisoners, it just doesn't work.

MARK JACOBSEN, FORMER OFFICIAL, DEPARTMENT OF DEFENSE: It does not give you credible, accurate, timely and actionable intelligence.

FOREMAN: Mark Jacobsen, a former Defense Department official, outlines the troubles. You need to know a prisoner has critical information. The prisoner must be susceptible to torture. And, oh by the way,

JACOBSEN: When people are tortured, when people endure physical pain, they're going to seek to stop that as quickly as possible.

(voice-over): If I torture you, you're going to tell me exactly what I expect to hear.

FOREMAN: The White House, under fire over reports of secret CIA prisons overseas, says torture is not allowed. But,


(BEGIN VIDEO CLIP)

SCOTT MCCLELLAN, PRESS SECRETARY, WHITE HOUSE: We are going to do what is necessary to protect the American people. We are also going to do so in a way that adheres to our laws and to our values. We have made that very clear.

(END VIDEO CLIP)

FOREMAN: The definition of torture is: Infliction of severe physical as a means of punishment or coercion. Legal authorities around the world are arguing over what that means. Some insist the abuses at that Iraqi prison easily qualify, along with sleep deprivation, humiliation, extreme fear. Others say those things don't even come close.

The global jury is still out. And even experts are pondering a paradox.

(on camera): So in your experience and in your view, torture as a policy should be against the law?

MARKS: True.


FOREMAN: And yet, we might still have to use it.

MARKS: True.

FOREMAN (voice-over): And wondering which truth about torture will stand in a dangerous world. Tom Foreman, CNN, Washington.

(END VIDEOTAPE)
My emphasis added.
On the subject but off my main point, I find it infuriating that anyone, let alone a General in the US Army would dare impugn any other person's sense of right or wrong when they say in the same stretch of two minutes that it may be ok to torture another human being. The irony of that is beyond description. I was further floored with the figure that 60% of Americans think that, in some circumstances, torture may be justified. Conceptually, that is as ludicrous as envisioning any circumstance where it's OK to molest a child.
Back to my rant - The tone of the "discussion" on torture is striking. First, nowhere in that exchange do any of the commentators talk about the moral crime of condoning torture. Rather, if you read what they're saying, they're discussing whether or not torture is effective. By implication, if they could find proof that torture was effective in preventing terrorist attacks (or crime, or rape, or ____ [insert your bad thing here]), it would moot the moral question without a whiff of the stink of the equivocation that would occur.
No one thinks it's OK to molest children. Ever. It is the vilest and lowest of acts performed by some sub-human mutation masquerading as a man or woman. Right? But what if molesting children would prevent terrorist attacks (or crime, or rape, or ____ [insert your bad thing here])? What if molesting the child of a detainee in front of him or her was an effective way to get credible information from that detainee that prevented terrorist attacks etc.? Would it be ok then?
My point is obvious. So obvious that I can't believe there isn't a moral component being openly discussed as the reason why it is abhorrent and why we, the United States, should state without equivocation that it is abhorrent and will not be tolerated. The administration talks about what's legal but squirms around both the law and the language when dealing with something they also think may be effective. Politicians who oppose torture are quoted in the MSM as citing reasons that torture isn't effective and that information gained from torturing is almost always unreliable. Is that the reason not to torture someone? Because we won't get anything from it??
Torture is wrong. It's a moral affront and an abomination. The country that will torture its enemies are only a whisper away from torturing their own citizens in the hallowed name of "safety".
I'm sick and tired of hearing the argument being made on the merit of whether or not it's effective. How can our country even consider that torture is ok under any circumstances? Taken from this perspective, my initial assertion that it's ok to molest children as long as you get something from it or may get something from it is, frighteningly, not that far-fetched. Shame on the MSM for failing once again in their duty to report on the issue as opposed to reporting on the talking points.
NOTE: I am aware that some politicians and many human rights activists speak out against the moral outrage of torture. My point in this diary is that the media is framing the discussion from the perspective of effectiveness, not morality.
You've Come This Far - So Read more & Comment!
Monday, November 07, 2005
I have two new heroes as of this past weekend.
One is a Palestinian family and the other is a group of 23 teenaged girls. Come with me while I tell you a bit of their stories and why I think they are heroes.
Although this isn't a diary about politics, it is essentially political because of the circumstances and the lives of the people's story I will try to tell.
It's no surprise to anyone who even infrequently follows the news that violence is a way of life for Israelis and Palestinians. This violence doesn't discri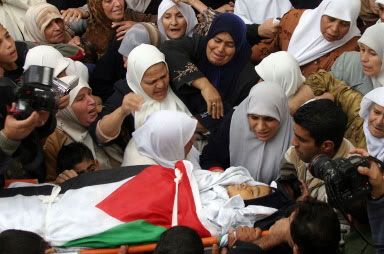 minate by gender or by age. Last week, it was a 12-year old Palestinian boy caught in the crossfire. On Wednesday, Ahmed al-Khatib was doing what 12-year old boys of any nationality in any country do - he was playing. Sadly for him, he was playing with a plastic gun that Israeli troops mistook for a real weapon - they opened fire. Ahmed was rushed to the hospital where he received care and the good doctors and nurses attempted to save his young life. On Saturday, Ahmed died of his wounds.
Now for the heroic and remarkable part. To see Ahmed's parents you would be put in mind of any parent anywhere on this planet who had just lost a child they loved. They were and are grief stricken. It would make sense to me that they would blame the Israelis for the loss of their son - he was only a twelve-year old boy, for God's sake. And in their own hearts, in the privacy of their grief, they may feel that. But their actions defy that particular reality. Ahmed's parents made the decision to donate his organs so that, in his death, others might live.
The recipients of this precious gift of life, one only possible through the tragedy of death? Six Israelis. A seven-month old Israeli baby and a 58-year old Israeli woman received his liver. 14-year old and 4-year old Israeli children received his kidneys. A 5-year old Israeli child received his lungs. And a 12-year old Israeli child received his heart. All six of these lives, these human lives, are recovering and will have a chance at the life that Ahmed lost.
From the article, this was worth quoting:
Khatib said the decision to donate his son Ahmed's organs for transplant stemmed from a desire to answer violence with a concrete gesture of peace.

"I have taken this decision because I have a message for the world: that the Palestinian people want peace - for everyone," he said on Sunday.

"We have no problem whether it is an Israeli or a Palestinian (who receives his organs) because it will give them life," said the boy's mother, Ablah al-Khatib.
My second hero is not a person but a group - of 23 high-school aged girls who understand their own dignity and integrity, as well as their faith in their powwer to effect change. I originally wrote about this particular story at the Boycott Thieves blog, as one small example of the power of people with conviction.
These girls have decided to start a "girl-cott" against Abercrombie and Fitch, a higher-end retai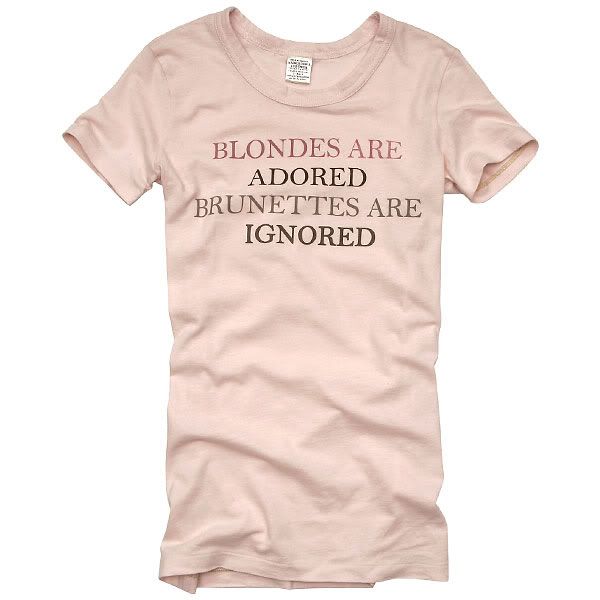 ler that relies specifically on the teen and young adult markets. What has them angry? A series of T-shirts that Abercrombie and Fitch call "Attitude Tees". Here are a few of the slogans that "Attitude Tees" feature:
Who needs brains when you have these? (Note: These words are stretched across the wearer's chest)
Blondes are adored, brunettes are ignored.
I make you look fat.
As a musician and a woman who works professionally in a very male-dominated world, I can tell you that I have a pretty thick skin. These T-shirts? Just... awful. In a world that insists that female beauty falls within such narrow confines and in which young women struggle through all the messages they receive in the media and in society as to their value, these shirts are disgusting.
The 23 girls felt the same way and undertook an organized effort to discourage peers and friends from shopping at Abercrombie and Fitch. Further, the Woman and Girls Foundation of Western Pennsylvania are assisting the girls, and last week, NBC's Today Show picked up the story. From there the media dominoes fell - CNN, MSNBC, ABC, all the major TV news outlets picked up and ran the story.
On Friday of last week, Ambercrombie and Fitch agreed to pull some of the "Attitude Tees" from their shelves. Score one for a small, principled group of teenage girls with a solid sense of themselves and what's demeaning and offensive.
So now, my thoughts - I'll try to keep them brief.
As I watched the story about the Palestinian family, I found myself becoming incredibly emotional. For one thing, the grief on that mother's face was so essentially human that I couldn't help but be moved. More importantly, though, this one small gesture by this one family that gave their dead son's organs so that others might live, the same 'others' who may in turn hate Palestinians gave me a vision of the person I would like to be. A person who can transcend my own shortcomings and fears and biases and stand on principle. Their principle was peace - for everyone. The platform was the death of their son and the gift of life they decided to grant to six other people so that their principles would be served, even in tragedy.
I only hope that when the time comes for me to stand up - to mean it and to lead by example, that I can set half of the example that this family did.
They are heroid.
The 23 teenaged girls are my heroes because they reinvigorated me to a few things that I always believed but that I've lost sight of during this horrible, uncaring Administration. One, your one small voice, standing on principle and on the side of right, matters. It matters all the time in everything you do. Perhaps The Today Show would have never heard the story - had the news cycle been different their story may have never come to light. But they would still touch each other in their efforts and touch those around them. Someone will notice - maybe one someone or maybe tens of thousands of someones. That simple willingness to stand up holds, for me, a profound sense of hope and a renewed spirit of perseverence.
The second thing the "girl-cott" did was renew my willingness to take on giant corporations that perpetrate injustice and to stick to it - always. No excuses. I don't shop at Wal-Mart. I won't shop at Wal-Mart. I tell people that I don't and why I won't. Maybe they will still go there, and maybe they won't. But I won't be quiet about it. I won't go to Exxon/Mobil for gas. Or gum. Or sodas. Or anything. If those girls can make a difference, so can I and Exxon isn't getting another dime of my money.
Heroes are all shapes and sizes, all nationalities and genders, all ages. These are just two of mine - I hope you found them as inspiring and I did.
You've Come This Far - So Read more & Comment!
Saturday, November 05, 2005
I have been invited to join and post articles at
Boycott Thieves
. Our first target is Exxon, but I wrote a post for them today that I'm going to also post here, below.
First, let me say that I am flattered to have been invited to be a contributor to Boycott Thieves. I am a proponent of the boycott and, frankly, of any use of leverage that the people, collectively, can yield. My dedication is even more intense when the muscle-flexing is intended to address any kind of injustice.
In wanting to contribute to this effort, I have a smallish article on the history of the power of the boycott and then a modern-day example that is occurring even as I type this.
Surprisingly, the concept of a boycott is relatively new. The term was adopted in 1880 and named after Capt. Charles Cunningham Boycott. Capt. Boycott was a rather ruthless landlord in Ireland whose heavy-handed eviction methods caused his employees to refuse to cooperative with either Capt. Boycott or any member of his family. (Source)
Although the origin of the word "boycott" is traced to 1880, the practice of boycotting existed successfully well before the term was coined. In fact, it was a boycott that was integral in bringing about the American Revolution. In 1764, the British Sugar and Currency Acts created such economic difficulty in the American colonies that soon-to-be Americans boycotted British goods in protest. From this effort arose the slogan "no taxation without representation". (Source)
Nations have also boycotted to express their displeasure at the policies and practices of other nations. In 1980, then President Jimmy Carter ordered a boycott of the 1980 summer Olympics in Moscow to protest the invasion of Afghanistan. The Soviet Union, in turn, boycotted the 1984 Los Angeles summer Olympics and compelled the participation of 14 other eastern bloc countries. (Source)
Another political boycott was undertaken by Arab countries to protest Israel and all companies who traded with Isreal. In 1973, these countries undertook a massive oil embargo which denied oil to Israel and its Western allies. The ensuing gas crisis in the United States created shortages and long lines and is widely believed to have changed the American auto industry for the worse, enabled the manufacturers of small, fuel efficient cars to gain a foothold with frustrated consumers. (Source)
Perhaps the most famous boycott in American history (and one that has been in the news du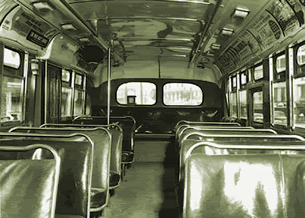 e to the recent death of Rosa Parks) was the Montgomery, Alabama bus boycott. In 1955, Rosa Parks, an African American woman, refused to give up her seat on the bus to a white man. The move was emblematic of a larger struggle against racial segregation. Civil rights leaders, among them Martin Luther King, Jr., knew that a boycott of the bus system by Montgomery african americans had the potential to bring the city to its knees financially. The key was ensuring that african americans did not break ranks and ride the bus. After nearly a year, Montgomery, Alabama relented. The Montgomery bus boycott marked the beginning of the modern American civil rights movement. (Source)
A high-level overview of the keys to a successful organized boycott are as follows, from Conscientious Consuming:
A Clear Issue - Monroe Friedman, writing in the Journal of Social Issues, states "successful boycotts tended to be cognitively simple and emotionally appealing." This is perhaps best illustrated in the case of the boycott of canned tuna. The premise is simple and emotional: why do fishermen need to kill dolphins to make canned tuna?
A Visible Target - Companies that sell consumer products are very sensitive to their corporate image. The negative publicity associated with a boycott (or threat of a boycott) can effect a company's image in addition to its sales.
Clear Alternatives to the Boycotted Product - In the Burger King case consumers had clear alternatives – McDonald's, Wendy's, etc. Boycott organizers are wise to make sure that the companies being boycotted know that consumers are not just boycotting them, but also supporting their competitors!
Visibility of Violations - Because successful boycotts rely on damaging both the sales and image of the offending company, the visibility of violations is important. The more visible violations and violators are, the more public pressure can be applied.
An Organized Effort - It is not uncommon for a boycott to take years to be successful. In many cases like-minded individuals have created nonprofit organizations to further their causes. This can make it easier to gather funding, create educational materials, receive publicity and promote their cause. Today, the Internet and this web site give consumers additional opportunities to organize.
Why Boycotts Work - The bottom line is that companies survive on consumer dollars. The power consumers have is their dollars and the influence they exert comes from their consumer choices. If a company realizes that their conduct or actions are costing them dollars in sales or profits, they will change them.
Exxon meets all of these criteria. Today, the most visible issue is their excessive profits while consumers suffer, but one could also make the case for their environmental, social and business pratices as additional reasons to boycott. Exxon is definitively visible, and has clear alternatives from which consumers can choose. This blog is an effort to organize, to use our consumer leverage against Exxon to damage both their image and their sales.
Finally, let me relate a small story I saw this morning on CNN about a boycott that is happening rig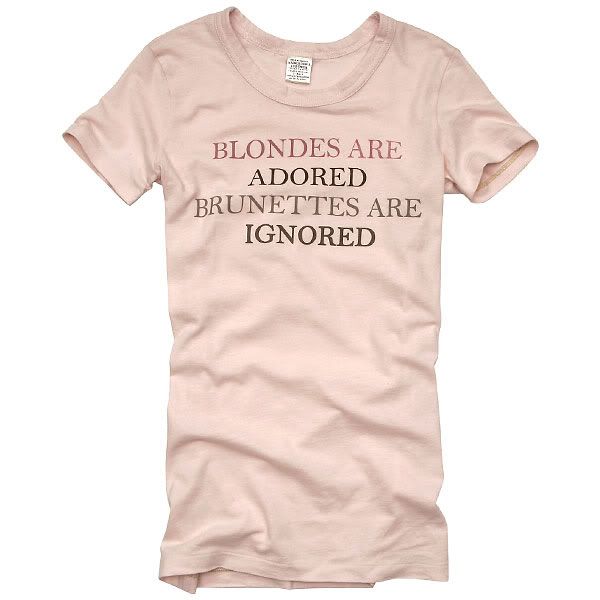 ht now. Sponsored by the Women and Girls Foundation of Western Pennsylvania, a group of 23 girls have initiated a "girl-cott" against T-shirts being sold by popular teen retailer Abercrombie and Fitch. The girls find these T-shirts offensive and I have to say that I agree. A few slogans on the front of the shirts:
Who Needs brains when you have these?
Blondes are adored, brunettes are ignored.
I make you look fat.
The girls decided that they are demeaning and offensive and the girls started their "girl-cott". Their effort caught the attention of NBC's Today Show and the media onslaught began - MSNBC, CNN, and all the other major televised news outlets picked up the story. This past Friday, Abercrombie and Fitch announced that it would stop selling some of these offensive T-shirts. Chalk one up for a visible coalition of 23 principled girls and some media attention.
There's a lesson in this for each of us who look at a corporate giant like Exxon and wonder what kind of impact we can have. With the right combination of pressure and exposure, we can accomplish more than we might even imagine.
You've Come This Far - So Read more & Comment!
Friday, November 04, 2005
Thank goodness for Daily Kos and for people who have time to post things. From
757 Student's
informative
diary at Daily Kos
comes the following:
Rasmussen, 11/2, 1000 Likely, MoE 3%, (10/28)

Kaine (D) 49 (46)
Kilgore (R) 46 (44)
Potts (I) 2 (4)

Heading into the final weekend of Election 2005, Democrat Tim Kaine has a narrow lead over Republican Jerry Kilgore in the race to be Virginia's next Governor.

[snip]

Kaine has clearly benefited from his relationship with current Governor, Mark Warner. Warner continues to hold a 72% Job Approval Rating in the current poll.

[snip]

Overall, Kilgore is viewed favorably by 53% of Virginia voters and unfavorably by 42%. For Kaine, the numbers are 56% favorable and 42% unfavorable.

UPDATE Mason-Dixon has Kaine 45, Kilgore 44, Potts 4, MoE 4%. M-D is a more Republican leaning poll.
This one's a nail-biter.
REMINDER: Polls are open THIS TUESDAY November the 8th!!
You've Come This Far - So Read more & Comment!
Thursday, November 03, 2005
(Cross-posted at Daily Kos.)
I'm sure it's not news to anyone at this point in the day that additional emails have been released, emails written during the time that Michael Brown was "handling" the post-Katrina disaster that unfolded.
The email in question and the inspiration for this entry:
On August 29, the day of the storm, Brown exchanged e-mails about his attire with Taylor, Melancon said. She told him, "You look fabulous," and Brown replied, "I got it at Nordstroms. ... Are you proud of me?"


An hour later, Brown added: "If you'll look at my lovely FEMA attire, you'll really vomit. I am a fashion god," according to the congressman.
My emphasis added. So in addition to the "FEMA look" and the "Rolled-up Sleeve Look" and the "Official Photo Look", I have found some other looks I think suit Mr. Brown.
Make the jump.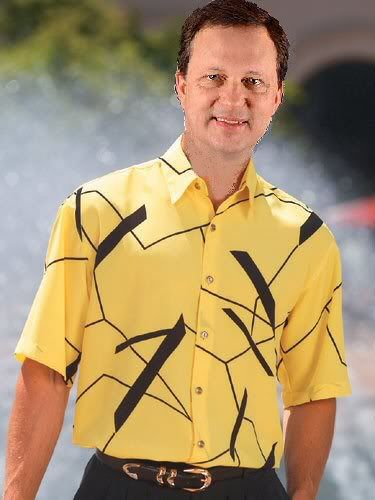 Brownie was very concerned in some emails as to whether or not he should roll up his sleeves when making on-camera appearances. The solution? This gem of a short-sleeved shirt. It says, "I don't know what I'm doing but maybe my shirt will distract you."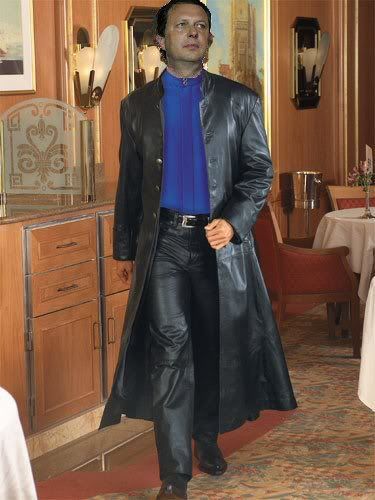 When people needed to be reassured that FEMA was there and was going to save them, Brownie should adopt this wonderful modern-day "rough rider" look.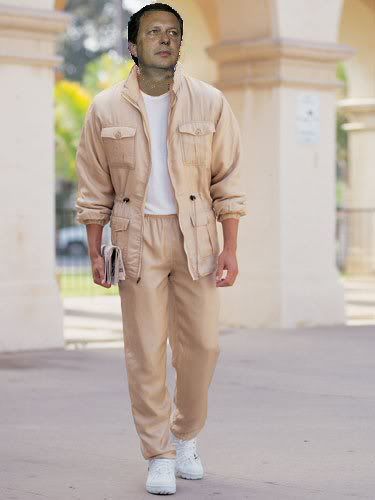 When it comes to an outfit for riding in the back of the humvee with the President, Brownie should go for the hip but work-wise Park Avenue jogging suit. It says, "I'm ready for hard work."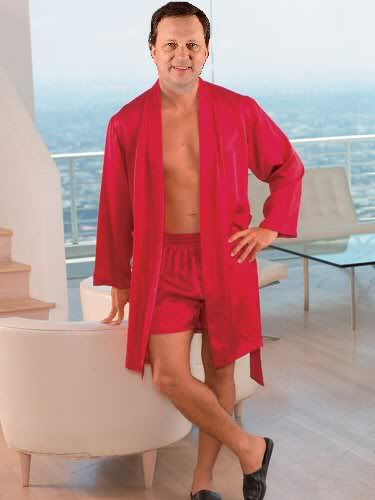 Brownie has many sides to his personality. This choice of boxers shows his soft, sensitive side. People couldn't possibly believe he didn't care about all those people at the Superdome and trapped in their attics with this choice of underwear.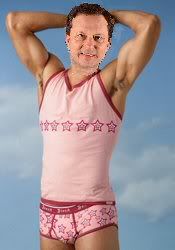 Of course, Brownie needs action-oriented clothings as well, something that says he's ready to spring into action witout the uncomfortable creep that boxers sometimes have.
Brownie needs some downtime, too. Exercise is good for the head, releasing chemicals to counteract the stress of handling such a large-scale emergency.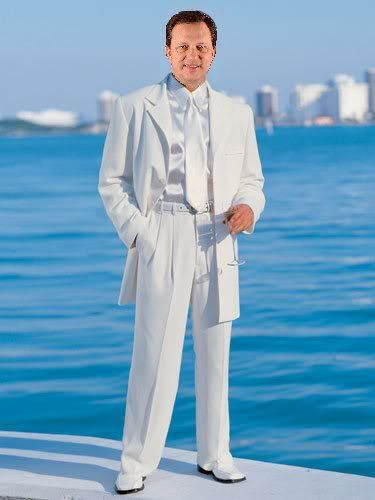 Of course, it's imperative that Brownie stop and eat to keep his energy up. And, given the difficulty of securing a reservation in Baton Rouge after the hurricane, Brownie needs to put his best foot forward. This suit is just the ticket.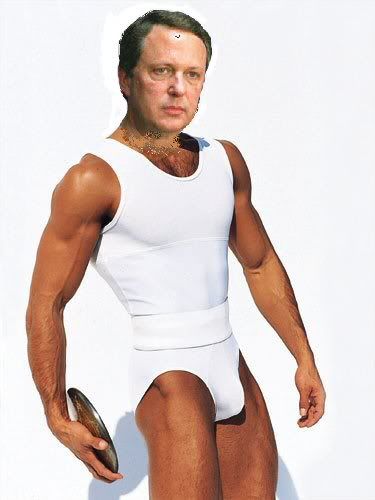 And thank goodness one of Brownie's PR assistants thought to pack his figure-correction underclothes. After all - eating is "hard work" and Brownie doesn't want to look bloated for the camera.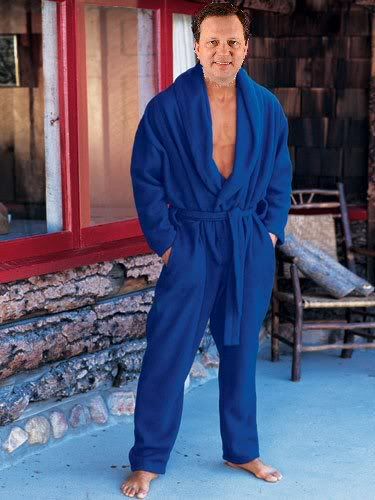 Brownie ends a difficult day of choosing clothes, talking on camera, emailing, swimming and eating. Because he misses home, he's brought his favorite "snuggler" so he can curl up in his soft bed, all warm and cozy, and stop thinking about all the bad people who expect him to do something as serious as... his job.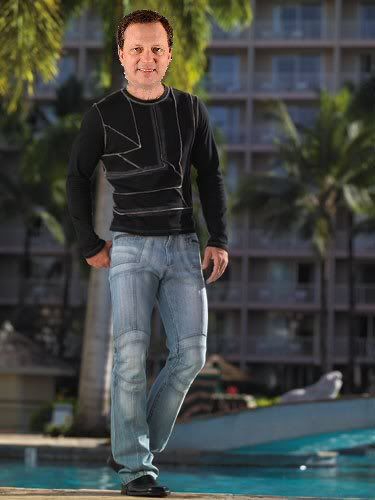 And finally, Brownie wakes, refreshed, bathed, comfortable and fed and heads out for another day of trying to look like he knows what he's doing and that he's ready to handle this crisis once and for all.
++++++++++++
I'm an awful photo editor - I hope these at least invoke a giggle.
WHAT an ASSHOLE this guy is.
You've Come This Far - So Read more & Comment!
Tuesday, November 01, 2005
In a flat-out
stunning
and unexpected move, Senate minority leader Harry Reid invoked Senate rule XXI which states:
1. On a motion made and seconded to close the doors of the Senate, on the discussion of any business which may, in the opinion of a Senator, require secrecy, the Presiding Officer shall direct the galleries to be cleared; and during the discussion of such motion the doors shall remain closed.

2. When the Senate meets in closed session, any applicable provisions of rules XXIX and XXXI, including the confidentiality of information shall apply to any information and to the conduct of any debate transacted
.
Citing the recent indictment of I. Lewis "Scooter" Libby last Friday, Senator Reid invoked the rule that will take the Senate behind closed doors to discuss issues of national security. Senator Reid's remarks prior to invoking the rule included:
THIS PAST WEEKEND, WE WITNESSED THE INDICTMENT OF I. LEWIS LIBBY, THE VICE PRESIDENT'S CHIEF OF STAFF, ALSO ON THE PRESIDENT'S STAFF, A SENIOR ADVISOR TO THE PRESIDENT. MR. LIBBY IS THE FIRST SITTING WHITE HOUSE STAFFER TO BE INDICTED IN 135 YEARS.

IS IT ANY WONDER, MR. PRESIDENT, THAT I'M CONCERNED ABOUT MY GRANDCHILDREN? THIS INDICTMENT RAISES VERY SERIOUS CHARGES. IT ASSERTS THIS ADMINISTRATION ENGAGED IN ACTIONS THAT BOTH HARMED OUR NATIONAL SECURITY AND WERE ORALLY REPUGNANT. THE DECISION MADE TO PLACE UNITED STATES SOLDIERS, OUR MILITARY INTO HARM'S WAY, I BELIEVE IS THE MOST SIGNIFICANT RESPONSIBILITY THE CONSTITUTION VESTS IN THE CONGRESS AND IN THE PRESIDENT.

THE LIBBY INDICTMENT PROVIDES A WINDOW INTO WHAT THIS IS REALLY ALL ABOUT, HOW THIS ADMINISTRATION MANUFACTURED AND MANIPULATED INTELLIGENCE IN ORDER TO SELL THE WAR IN IRAQ AND ATTEMPTED TO DESTROY THOSE WHO DARED TO CHALLENGE ITS ACTIONS.

MR. PRESIDENT, THESE ARE NOT JUST WORDS FROM HARRY REID. LARRY WILKERSON, COLONEL LARRY WILKERSON, COLIN POWELL'S FORMER CHIEF OF STAFF -- COLIN POWELL, OF COURSE, WAS SECRETARY OF STATE. THIS MAN WAS HIS CHIEF OF STAFF FOR FOUR YEARS. HERE'S WHAT HE SAID ABOUT THE WAR IN IRAQ. "IF -- IN PRESIDENT BUSH'S FIRST TERM, SOME OF THE MOST IMPORTANT DECISIONS ABOUT U.S. NATIONAL SECURITY,INCLUDING VITAL DECISIONS ABOUT POST-WAR IRAQ, WERE MADE BY A SECRETIVE, LITTLE-KNOWN CABAL, WAS MADE UP OF A VERY SMALL GROUP OF PEOPLE LED BY VICE PRESIDENT DICK CHENEY AND DEFENSE SECRETARY DONALD RUMSFELD.

BUT THE SECRET PROCESS WAS ULTIMATELY A FAILURE. IT PRODUCED A SERIES OF DISASTROUS DECISIONS." THAT'S WHAT I'M HERE TO TALK ABOUT TODAY, MR. PRESIDENT. AS A RESULT OF ITS IMPROPER CONDUCT, A CLOUD NOW HANGS OVER THIS ADMINISTRATION. THIS CLOUD IS FURTHER DARKENED BY THE ADMINISTRATION'S MISTAKES IN PRISONER ABUSE, HURRICANE KATRINA, AND THE CRONYISM AND CORRUPTION IN NUMEROUS AGENCIES THROUGHOUT THIS ADMINISTRATION. AND UNFORTUNATELY, IT MUST BE THAT SAID A CLOUD ALSO HANGS OVER THIS REPUBLICAN-CONTROLLED CONGRESS FOR ITS UNWILLINGNESS TO HOLD THIS REPUBLICAN ADMINISTRATION ACCOUNTABLE FOR ITS MISDEEDS ON THESE ISSUES.

DURING THE TIME THAT WE HAD A DEMOCRATIC PRESIDENT, EIGHT YEARS, AND WHEN THE DEMOCRATS WERE IN CHARGE OF THE COMMITTEES, WE WERE IN THE MAJORITY, OVERSIGHT HEARINGS WERE HELD COVERING THE GAMUT OF WHAT WENT ON IN THIS ADMINISTRATION -- THAT ADMINISTRATION. TODAY THERE IS NOT AN OVERSIGHT HEARING HELD ON ANYTHING. LET'S TAKE A LOOK AT BACK HOW WE GOT HERE WITH RESPECT TO IRAQ. THE RECORD WILL SHOW THAT WITHIN HOURS OF THE TERRORIST ACTS OF 9/11, SENIOR OFFICIALS IN THIS ADMINISTRATION RECOGNIZED THOSE ATTACKS COULD BE USED AS A PRETEXT TO INVADE IRAQ. THE RECORD WILL ALSO SHOW THAT IN THE MONTHS AND YEARS AFTER 9/11, THE ADMINISTRATION ENGAGED IN A PATTERN OF MANIPULATION OF THE FACTS AND RETRIBUTION AGAINST ANYONE WHO GOT IN ITS WAY AS IT MADE ITS CASE FOR ATTACKING,FOR INVADING IRAQ. THERE ARE NUMEROUS EXAMPLES OF HOW THE ADMINISTRATION MISSTATED AND MANIPULATED THE FACTS AS IT MADE THE CASE FOR WAR. THE ADMINISTRATION STATEMENTS ON SADDAM'S ALLEGED NUCLEAR WEAPONS CAPABILITIES AND TIES WITH AL QAEDA REPRESENT THE BEST EXAMPLES HOW IT CONSISTENTLY AND REPEATEDLY MANIPULATED THE FACTS.

THE AMERICAN PEOPLE WERE WARNED TIME AND TIME AGAIN BY THE PRESIDENT, THE VICE PRESIDENT, THE CURRENT SECRETARY OF STATE AND THEIR OTHER CAPACITIES ABOUT SADDAM'S NUCLEAR WEAPONS CAPABILITIES. THE VICE PRESIDENT SAID -- AND I QUOTE -- "IRAQ HAS RECONSTITUTED ITS NUCLEAR PROGRAMS." PLAYING UPON THE FEARS OF AMERICANS AFTER SEPTEMBER 11, THESE OFFICIALS AND OTHERS RAISED THE SPECTER THAT LEFT UNCHECKED, SADDAM COULD SOON ATTACK AMERICA WITH NUCLEAR WEAPONS. OBVIOUSLY WE KNOW NOW THAT THEIR NUCLEAR CLAIMS WERE WHOLLY INACCURATE.

BUT MORE TROUBLING IS THE FACT THAT A LOT OF INTELLIGENCE EXPERTS WERE TELLING THE ADMINISTRATION THEN THAT ITS CLAIMS ABOUT SADDAM'S NUCLEAR CAPABILITIES WERE FALSE. THE SITUATION VERY SIMILAR WITH RESPECT TO SADDAM'S LINKS TO AL QAEDA. THE VICE PRESIDENT TOLD THE AMERICAN PEOPLE -- I QUOTE AGAIN -- "WE KNOW HE'S OUT TRYING ONCE AGAIN TO PRODUCE NUCLEAR WEAPONS AND WE KNOW HE HAS A LONG-STANDING RELATIONSHIP WITH VARIOUS TERRORIST GROUPS, INCLUDING THE AL QAEDA ORGANIZATION." THESE ASSERTIONS HAVE BEEN TOTALLY DISCREDITED, NOT A LITTLE BIT, TOTALLY DISCREDITED.

BUT AGAIN, THE ADMINISTRATION WENT AHEAD WITH THESE ASSERTIONS IN SPITE OF THE FACT THAT THE GOVERNMENT'S TOP EXPERTS DID NOT AGREE WITH THESE CLAIMS. AGAIN, WILKERSON IS A PERSON IN POINT. WHAT HAS BEEN THE RESPONSE OF THIS REPUBLICAN-CONTROLLED CONGRESS TO THE ADMINISTRATION'S MANIPULATION OF INTELLIGENCE THAT LED TO THIS PROTRACTED WAR IN IRAQ? NOTHING. DID THE REPUBLICAN-CONTROLLED CONGRESS CARRY OUT ITS CONSTITUTIONAL OBLIGATIONS TO CONDUCT OVERSIGHT? NO. DID IT SUPPORT OUR TROOPS AND THEIR FAMILIES BY PROVIDING THEM THE ANSWERS TO MANY IMPORTANT QUESTIONS? NO. DID IT EVEN ATTEMPT TO FORCE THIS ADMINISTRATION TO ANSWER THE MOST BASIC QUESTIONS ABOUT ITS BEHAVIOR? NO.

UNFORTUNATELY, THE UNWILLINGNESS OF THE REPUBLICAN-CONTROLLED CONGRESS TO EXERCISE ITS OVERSIGHT RESPONSIBILITIES IS NOT A LIMIT -- IS NOT LIMITED TO JUST IRAQ. WE SEE IT WITH RESPECT TO THE PRISON ABUSE SCANDAL. WE SEE IT WITH RESPECT TO KATRINA, AND WE SEE IT WITH RESPECT TO THE CRONYISM AND CORRUPTION THAT PERMEATES THIS ADMINISTRATION. TIME AND TIME AGAIN, THIS REPUBLICAN-CONTROLLED CONGRESS HAS CONSISTENTLY CHOSEN TO PUT ITS POLITICAL INTERESTS AHEAD OF OUR NATIONAL SECURITY. THEY HAVE REPEATEDLY CHOSEN TO PROTECT THE AMERICAN -- THE REPUBLICAN ADMINISTRATION RATHER THAN TO GET TO THE BOTTOM OF WHAT HAPPENED AND WHY IT HAPPENED.

THERE'S ALSO ANOTHER DISTURBING PATTERN, NAMELY, ABOUT HOW THIS ADMINISTRATION RESPONDED TO THOSE WHO CHALLENGED ITS ASSERTIONS. OFTEN THIS ADMINISTRATION HAS ACTIVELY SOUGHT TO ATTACK AND UNDERCUT THOSE WHO DARED TO RAISE QUESTIONS ABOUT ITS PREFERRED COURSE. FOR EXAMPLE, WHEN GENERAL SHINSEKI INDICATED SEVERAL HUNDRED THOUSAND TROOPS WOULD BE NEEDED IN IRAQ, HIS MILITARY CAREER WAS ENDED -- FIRED, RELIEVED OF DUTY WHEN HE OUT ITS INSPECTORS. WHEN NOBEL PRIZE WINGER AND HEAD OF THE IAEA RAISED QUESTIONS ABOUT THE ADMINISTRATION'S CLAIMS OF SADDAM'S NUCLEAR CAPABILITIES, THE ADMINISTRATION ATTEMPTED TO REMOVE HIM FROM HIS POST. WHEN AMBASSADOR JOE WILSON STATED THAT THERE WAS AN ATTEMPT BY SADDAM -- NO ATTEMPT BY SADDAM TO ACQUIRE WEAPONS FROM NIGER, THE ADMINISTRATION NOT ONLY WENT AFTER HIM TO DISCREDIT HIM, THEY LAUNCHED A VICIOUS AND COORDINATED CAMPAIGN GOING SO FAR AS TO EXPOSE THE FACT THAT HIS WIFE WORKED AS A C.I.A. SPY. THESE PEOPLE ARE NOW HAVING 24-HOUR PROTECTION FEARING FOR THEIR OWN SAFETY.

GIVEN THIS ADMINISTRATION'S PATTERN OF SQUASHING THOSE WHO CHALLENGE ITS MISSTATEMENTS, AND I'VE ONLY MENTIONED A FEW, WHAT HAS BEEN THE RESPONSE OF THE REPUBLICAN-CONTROLLED CONGRESS? ABSOLUTELY NOTHING. AND WHERE THEIR INACTIONS THEY PROVIDE POLITICAL COVER FOR THIS ADMINISTRATION AT THE SAME TIME THEY KEEP THE TRUTH FROM OUR TROOPS WHO CONTINUE TO MAKE LARGE SACRIFICES IN IRAQ. NOW EVERYONE MAY THINK THAT THE TROOPS IN IRAQ ARE 100% REPUBLICAN.

I'VE MET A FRIEND -- I'VE MADE A FRIEND. HE'S A MARINE. HE WAS OVER IN WHEN THE ELECTIONS WERE HELD TEN MONTHS AGO. HE SAID WHERE HE WAS AND HE NEVER EVEN WENT TO THE BATHROOM WITHOUT A RIFLE, WHEREVER HE WAS IN HIS DUTY ALL OVER THIS AREA, HE SAID HE COULDN'T FIND ANYONE THAT WAS HAPPY WITH THE WAY THE ELECTIONS TURNED OUT. THEY, THE REPUBLICANS, DO ANYTHING THEY CAN TO KEEP THE TRUTH FROM PEOPLE LIKE MY MARINE FRIEND. THIS BEHAVIOR -- I WOULD GIVE YOU HIS NAME -- THIS BEHAVIOR IS UNACCEPTABLE.

THE TOLL IN IRAQ IS AS STAGGERING AS IT IS SOLEMN. MORE THAN 2,000S DID 2,025 NOW, AMERICANS HAVE LOST THEIR LIVES. OVER 90 AMERICANS HAVE PAID THE ULTIMATE SACRIFICE IN THE MONTH OF OCTOBER ALONE, THE FOURTH DEADLIEST MONTH IN THIS GO-ON THREE-YEAR WAR. MORE THAN 15,000 HAVE BEEN WOUNDED. MORE THAN 150,000 REMAIN OVER THERE IN HARM'S WAY. ENORMOUS SACRIFICES HAVE BEEN MADE AND CONTINUE TO BE MADE. MR. PRESIDENT, WE'VE HAD SOLDIERS AND MARINES FROM NEVADA KILLED, FROM ELI, FROM LAS VEGAS, FROM HENDERSON, FROM BOULDER CITY, FROM TONAPAW. EVERY TIME ONE OF THESE DEATHS OCCUR, IT'S A DAGGER IN THE HEART OF THAT COMMUNITY. THIS BEHAVIOR IS UNACCEPTABLE.

I'M A PATIENT MAN, MR. PRESIDENT. I'M A LEGISLATOR AND I KNOW THINGS DON'T HAPPEN OVER NIGHT. I'M A PARENT MAN BUT THE CALL FOR MY SON HAS PUT THIS IN PERSPECTIVE. I'M WORRIED ABOUT MY FAMILY. THE TOLL IN IRAQ IS AS STAGGERING AS I REPEAT IT IS SOLEMN. THE TROOPS HAVE A RIGHT TO EXPECT ANSWERS AND ACCOUNTABILITY WORTHY OF THAT SACRIFICE. FOR EXAMPLE, MORE THAN 40 DEMOCRATS WROTE A SUBSTANTIVE AND DETAILED LETTER TO THE PRESIDENT CANNING -- ASKING FOUR BASIC QUESTIONS ABOUT THIS ADMINISTRATION'S IRAQ POLICY, AND WE RECEIVED, MR. PRESIDENT, -- WE RECEIVED A FOUR-SENTENCE FENCE THAT IS RESPONSE. "THANK YOU FOR YOUR LETTER TO THE PRESIDENT EXPRESSING YOUR CONCERNS WITH IRAQ. I'VE SHARED YOUR LETTER WITH THE APPROPRIATE ADMINISTRATION OFFICIALS."

REMEMBER WE WROTE IT TO THE PRESIDENT. "AND AGENCIES RESPONSIBLE IN THIS AREA. PLEASE BE ASSURED YOUR LETTER IS RECEIVING THE ATTENTION IT DESERVES. THANK YOU FOR YOUR COMPLIMENTS, CANDY WOLF." THAT'S THE LETTER THE SENATORS OF THE UNITED STATES WROTE TO THE PRESIDENT OF THE ITS AND WE GET A LETTER FROM CANDY WOLF SAY, THANKS, WE'RE WORKING ON IT. AMERICA DESERVES BETTER THAN [THAT].

THIS THEY ALSO DESERVE A SEARCHING AND COMPREHENSIVE INVESTIGATION ABOUT HOW THE BUSH ADMINISTRATION BROUGHT THIS COUNTRY TO WAR, KEY QUESTIONS THAT NEED TO BE ANSWERED INCLUDE HOW DID THE BUSH ADMINISTRATION ASSEMBLE ITS CASE FOR WAR AGAINST IRAQ? WE HEARD WHAT COLONEL WILKERSON SAID. WHO DID THE BUSH ADMINISTRATION OFFICIALS LISTEN TO AND IGNORE? HOW DID THE SENIOR BUSH ADMINISTRATION OFFICIALS MANIPULATE OR MANUFACTURE INTELLIGENCE PRESENTED TO THE CONGRESS OR THE AMERICAN PEOPLE? WHAT WAS THE ROLE OF THE WHITE HOUSE IRAQ GROUP, A GROUP OF SIGNOR WHITE HOUSE OFFICIALS, ASKED WITH MARKETING THE WAR AND TAKING DOWN ITS CRITICS. WE KNOW WHAT COLONEL KERSON SAYS. HOW DID THE ADMINISTRATION COORDINATE ITS EFFORTS TO ATTACK INDIVIDUALS WHO DARED TO CHALLENGE THE ADMINISTRATION'S ASSERTIONS. WE KNOW WHAT HAPPENED TO THEM. I LISTED A FEW.

WHY HAS THIS ADMINISTRATION FAILED TO PROVIDE CONGRESS WITH THE DOCUMENTS THAT WOULD SHED LIGHT ON THEIR MISCONDUCT AND THE MISSTATEMENTS? UNFORTUNATELY, THE SENATE COMMITTEE THAT SHOULD BE TAKING THE LEAD IN PROVIDING THESE ANSWERS IS NOT. DESPITE THE FACT THAT THE CHAIRMAN OF SENATE INTELLIGENCE COMMITTEE PUBLICLY COMMITTED TO EXAMINE THESE QUESTIONS MORE THAN A YEAR AND A HALF AGO, HE HAS CHOSEN NOT TO KEEP THAT COMMITMENT. DESPITE THE FACT THAT HE'S RESTATED THE COMMITMENT EARLIER THIS YEAR ON NATIONAL TELEVISION, HE HAS STILL DONE NOTHING. EXCEPT ASSEMBLE A FEW QUOTES FROM DEMOCRATIC AND REPUBLICAN SENATORS GOING BACK TO THE FIRST IRAQ WAR. WE NEED A THOROUGH INVESTIGATION THAT THAT COMMITTEE IS CAPABLE AND TASKED TO DO.

AT THIS POINT, WE CAN ONLY CONCLUDE HE WILL CONTINUE TO PUT POLITICS AHEAD OF OUR NATIONAL SECURITY. IF HE DOES ANYTHING AT THIS POINT, I SUSPECT IT WILL BE PLAYING POLITICAL GAMES BY PRODUCING AN ANALYSIS THAT FILES ANY OF THESE IMPORTANT QUESTIONS. INSTEAD, IF HISTORY IS ANY GUIDE, THIS ANALYSIS WILL ATTEMPT TO DISPERSE AND DEFLECT BLAME AWAY FROM THIS ADMINISTRATION. KEY FACTS ABOUT THE INTELLIGENCE --

A SENATOR: WOULD THE SENATOR YIELD FOR A QUESTION.

MR. REID: KEY FACTS JUNE 4, 2003, INTELLIGENCE COMMITTEE COMMITS TO BIPARTISAN REVIEW OF THE DEEPLY FLEWED INTELLIGENCE IN IRAQ'S W.M.D. PHASE ONE. FEBRUARY 12, 2004, INTELLIGENCE COMMITTEE COMMITS TO PHASE 2, AN INVESTIGATION LOOKING AT FIVE AREAS INCLUDING WHETHER THE ADMINISTRATION EXAGGERATE AND MANIPULATED MEL DENSE. JULY 9, 2004, COMMITTEE PUBLISHES PHASE ONE REPORT ON THE INTELLIGENCE AGENCIES MISTAKES ON IRAQ. SENATOR ROCKEFELLER SAYS PUBLICLY THAT PHASE TWO IS AS YET UNBEGUN. REPUBLICAN CHAIRMAN ROBERTS SAYS IT IS ONE OF MY TOP PRIORITIES. JULY 11 ON MEET THE PRESS, REPUBLICAN CHAIRMAN ROBERTS SAYS, EVEN AS I'M SPEAKING OUR STAFF IS WORKING ON PHASE TWO AND WE'LL GET IT DONE. FALL OF 2004, HOUSE INTELLIGENCE COMMITTEE, AFTER NO FOLLOW THROUGH ON THE IRAQ W.M.D. INVESTIGATION, THE HOUSE ANNOUNCED ON MAY 2003, NO FINAL REPORT. REPUBLICAN COMMITTEE CHAIRMAN [PORTER] GOSS IS SELECTED TO C.I.A. DIRECTOR. REGARDING THE QUESTION OF VETTING THE VALERIE PLAME LEAK GOSS SAID SHOW ME A BLUE DRESS AND SOME DNA AND I'LL GIVE YOU AN INVESTIGATION. END OF QUOTE. NOVEMBER, 2004, WE HAD THE PRESIDENTIAL ELECTION. MARCH 2005, PRESIDENT'S HAND-PICKED W.M.D. INTELLIGENCE COMMITTEE SAYS THE INTELLIGENCE AGENCIES GOT THE INTELLIGENCE DEAD WRONG BUT SAYS THAT UNDER THE PRESIDENT'S TERMS OF REFERENCE WE ARE NOT AUTHORIZED TO INVESTIGATE HOW POLICY-MAKERS USED THE INTELLIGENCE ASSESSMENTS THEY RECEIVED FROM THE INTELLIGENCE COMMUNITY. MARCH 31, 2005, SENATOR ROBERTS SAYS IT WOULD BE MONUMENTAL WASTE OF TIME TO REPLOW THIS GROUND ANY FURTHER? REPLOW? APRIL 10, 2005, MEET THE PRESS" SENATOR ROBERTS COMMITS TO TIM RUSSERT THAT THE REVIEW WILL GET DONE. SEPTEMBER 2005, COMMITTEE DEMOCRATS FILE ADDITIONAL VIEWS TO THEIR AUTHORIZATION BILL BLASTING THE COMMITTEE FOR FAILING TO CONDUCT PHASE TWO. THERE HAVE BEEN LETTERS WRITTEN TO THE COMMITTEE, A PRESS RELEASE WAS ISSUED EVEN SAYING THAT THEY WERE GOING TO GO FORWARD WITH THIS.

MR. PRESIDENT, ENOUGH TIME HAS GONE BY. I DEMAND ON BEHALF OF THE AMERICAN PEOPLE THAT WE UNDERSTAND WHY THESE INVESTIGATIONS AREN'T BEING CONDUCTED, AND IN ACCORDANCE WITH RULE 21, I NOW MOVE THAT SENATE GO INTO CLOSED SESSION.

MR. DURBIN: MR. PRESIDENT, I MOTION THE -- SECOND THE MOTION.

THE PRESIDING OFFICER: THE MOTION HAS BEEN MADE TO CLOSED SESSION. THE CHAIR PURSUANT TO RULE 21 DIRECTS THE SERGEANT AT ARMS TO CLEAR ALL GALLERIES, CLEAR ALL DOORS OF THE SENATE CHAMBER AND EXCLUDE FROM THE CHAMBER AND ITS IMMEDIATE CORRIDORS ALL EMPLOYEES AND OFFICIALS OF THIS SENATE WHO UNDER THE RULE ARE ARE -- ARE NOT ELIGIBLE TO ATTEND THE CLOSED SESSION AND ARE NOT SWORN TO SECRECY.
Thanks to DCMike in the comments to this diary at Daily Kos for the transcription. It is not an official transcript.
You see that Senator Dick Durbin of Illinois seconded the motion. This is the first time rule XXI has been invoked in 25 years.
To say that Bill Frist was pissed would be an understatement. He yammered on about how this was an "affront" and a "stunt" and indicated that he couldn't trust Harry Reid any longer. He talked about trying to do the country's bidding and work and this was what he gets - a total lack of courtesy of even notifying Frist that this was coming.
Fuck you, Bill Frist. Why don't you go sell some stock and spare us your sanctimonious outrage over a perceived breach of protocol.
Game on. It's about time.
You've Come This Far - So Read more & Comment!