Wednesday, September 28, 2005
Thank goodness someone's paying attention.
PROMINENT ADDITION
!! I was remiss in my original post - the first picture was taken by Joe Tresh (the second picture is, of course, the same picture with a bit of photoshopping). Check out his site,
Joe Tresh.com
. He has many simply wonderful pictures of the protest march in DC this past weekend that I know a lot of you who stop by here would find interesting.
A commenter at Daily Kos linked to Princess Sparkle Pony's blog with this gem of a picture: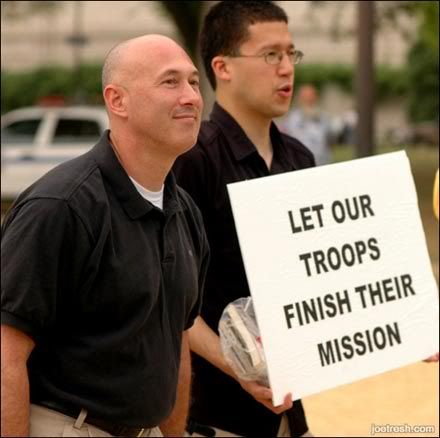 Recognize that guy? It's none other than Jeff Gannon, the former White House softball question-lobber and erstwhile male prostitute. Where was this picture taken? At Sunday's counter-protest (pro-war) march in Washington DC. Several hundred protesters reportedly staged that fabulous izod-clad counter-march (compared to the 300,000 marching for an end to the Iraq war on Saturday)
Sparkle Pony photoshopped that picture and gave us one that is a bit more fitting: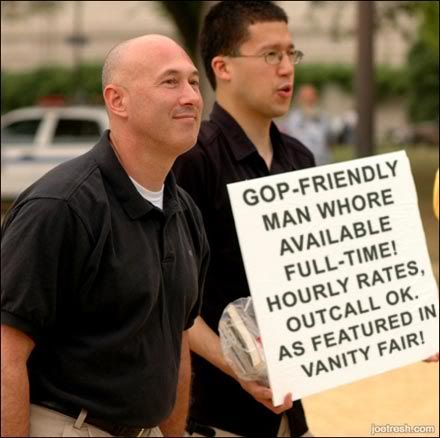 I can't believe this guy isn't homeless.
posted by RenaRF at 9:33 AM